Australian Fleece Competition
The Australian Fleece Competition is the largest fully measured fleece competition in the world, attracting more than 400 entries from 145 exhibitors.
The competition is a joint effort by Nutrien Ag Solutions, the Australian Sheep Breeders Association and the Australian Wool Testing Authority which is run in conjunction with the annual Australian Sheep and Wool Show in Bendigo, Victoria.
Everyone is delighted to be involved in the event in 2022 after restrictions due to COVID-19 were in place for 2020 and 2021.
Competition convenor, Nutrien Wool's Candice Cordy said this year the competition would celebrate its 21st year.
"The Australian Fleece Competition always brings entries of a very high standard, we were of course disappointed for everyone last year but we look forward to all the sheep breeders, wool growers, industry stakeholders and commercial producers making the trip to Bendigo this year" said Ms Cordy.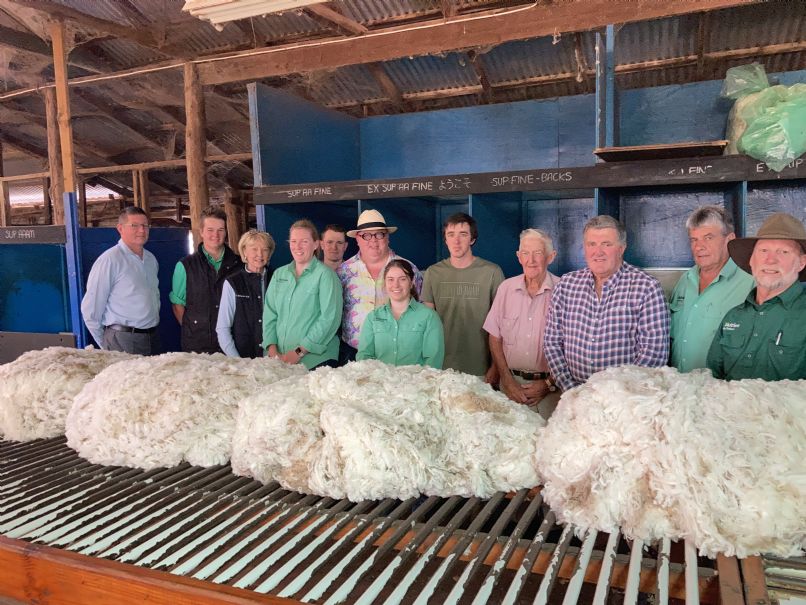 This years nominated charity is Lifeline. We were thrilled to welcome Paul from Lifeline to Beverley Stud to formerly launch this years Australian Fleece Competition. With more than $190,000 being donated to various charities since its inception, Lifeline is thrilled that funds will help to support their bank of volunteers who dedicate thousands of hours to assisting those needing support.
https://www.lifeline.org.au/
Enter NOW Closing Date is 3 June 2022
Fleece Bag Tickets available here
All competition fleeces were weighed and sampled for objective measurement (including length and strength), under standard procedures of the Australian Wool Testing Authority.
2022 Australian Fleece Competition Online Entry Guide
2022 Australian Fleece Competition Schedule